India Trip 2008
In late November 2007 my good friend Raghav invited me to his wedding that was taking place in Delhi January 2008. It did not take me long to say yes.
As well as spending two days attending the various wedding events I spent another couple of weeks traveling around Northern India visiting all the major attractions.
I took part in an Intrepid Travels "Slowly Down the Ganges" Tour with a group of like-minded people from around the world. The trip started and ended in Delhi.
India 2008
Below you can view my travel journal and photography from my recent tour of Northern India.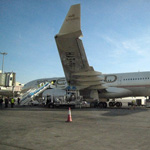 Day One – Manchester
17th January 2008
I managed to leave work on time at 12:00 to go home, calling at boots along the way to buy some last minute medication for the trip.
At home I have a shower and pack, I think my bag is a bit big and am worried about carrying it around for the next couple of weeks when in India.  [More…]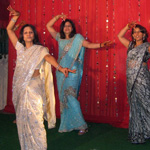 Day Two – Abu Dhabi & Delhi
18th January 2008
Upon arrival at Abu Dhabi I enter the main lounge, it has coloured tiles all over the walls and ceilings that make it reminiscent of the interior of a mosque.
When it is time to depart I go to the gate and catch the bus to the plane, we travel all the way to the other side of the airport   [More…]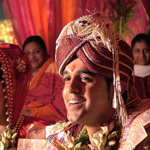 Day Three – Delhi
19th January 2008
Today is the wedding, but to me it did not start off very well. I slept through my alarm call at 08:30 and did not wake up until after 11:00 so I missed breakfast, but I don't think I could have stomached it anyway as I had such a hangover.  I promise myself not to drink tonight as I don't want to feel like this tomorrow morning.  [More…]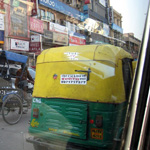 Day Four – Delhi
20th January 2008
I try to stay in bed for a long time today as it will be the last time I can do this for a while.
I go down at 12:00 to see Ragz and Disha off and say goodbye to all my new friends.  [More…]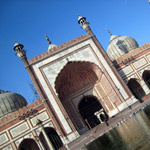 Day Five – Delhi
21st January 2008
I woke up quite early today at about 06:45 after a very good nights sleep which was only broken by sounds of people being sick in neighbouring rooms.I go for breakfast at 07:15 and have a couple of rounds of toast and a cup of tea.  [More…]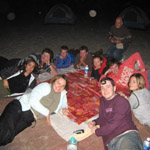 Day Six – Mirzapur & Ganges
22nd January 2008
I surprisingly had a good nights sleep and the train was smoother and quieter than expected.
After clearing up and putting the beds back we depart the train at Mirzapur and are taken by taxi to the hotel galaxy to have breakfast consisting of an omelette and toast which   [More…]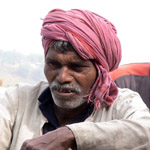 Day Seven – Ganges
23rd January 2008
wake up at about 07:00 and have breakfast, toast and jam before setting off back down the Ganges at about 08:00.
Today is not as pleasant as yesterday and it begins to rain after lunch and we have to put a tarp over the top of the boat.  [More…]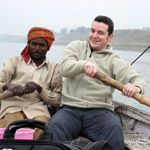 Day Eight – Ganges & Varanasi
24th January 2008
We are woken up at 07:00 with a cup of Masala chai. It is still raining slightly so I leave it to the last minute before I get out of the tent.
Because of the rain we have breakfast on the boat this morning which consisted of porridge and toast before we headed to Varanasi.  [More…]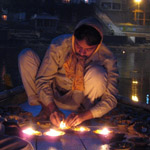 Day Nine – Varanasi
25th January 2008
I have a bit of a lie in today and don't get up until 08:20, freshen up a bit and go down for breakfast for 09:00 to meet Anuj and the group.We have breakfast at a hotel which is about a ten minute walk away. I have something simple, four slices of toast and a bottle of water.  [More…]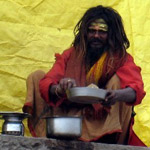 Day Ten – Varanasi & Overnight Train
26th January 2008
The alarm clock goes off at 06:00 but it is cloudy outside so there is no chance of seeing the sunrise so I go back to sleep.I eventually wake up at 09:30 and have a shower to refresh me for the day ahead. I am so glad that I have brought my foam travel sandals that I use in showers as the entire bathroom is the shower so the water goes everywhere [More…]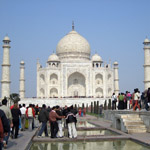 Day Eleven – Agra
27th January 2008
After an uncomfortable journey on the train we finally arrive at Agra, the station is very busy and we finally get out and take auto rickshaws to our hotel. Surprisingly the back seats come down in them to reveal a small boot area, I did not know they did that!The hotel we are staying at is the Sheela Inn Hotel, about 400 yards from the Taj Mahal.  [More…]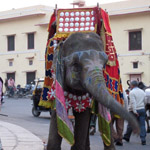 Day Twelve – Agra & Jaipur
28th January 2008
I get up at about 05:50 after the loud prey music from outside pours into the room, no matter how much I try, I can't go back to sleep. Every noise at the hotel seems to be amplified, people working in the corridors, telephones ringing, doors opening even toilets flushing.I finally get out of bed a 07:00 brush my teeth and go down stairs  [More…]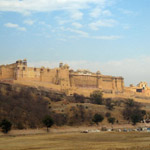 Day Thirteen – Jaipur
29th January 2008
I wake up at 07:00 and go down for breakfast and had what seemed to be my usual for this trip, four slices of toast with jam.We left at 08:00 to go to the Amber Fort by auto rickshaw, it is about 13km away from the hotel, so took a bit of time to go there, we passed the Water Palace on the right hand side  [More…]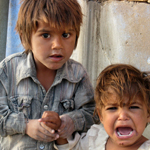 Day Fourteen – Jaipur & Roopangarh
30th January 2008
I wake up at 07:30 and get some breakfast and leave at 08:30 to go to the bus station. Our bus leaves at 08:50 and we just make it. Our bus is the basic type and we are all squeezed in.It takes abour two and a half hours to get to our stop we then switch to 4×4 jeeps to take us the rest of the way.  [More…]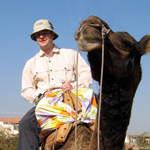 Day Fifteen – Roopangarh & Pushkar
1st February 2008
Woke up at 08:30 and went for breakfast before we checked out, we had it outside on the tennis court. I had eight slices of toast, greedy I know.We then took the 4×4 jeeps for an hour and a half to get to Pushkar. Along the way we passed through small villages, loads of cattle, goats, camels and even a funeral procession.  [More…]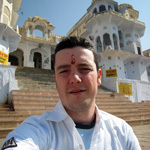 Day Sixteen – Pushkar
2nd February 2008
Because of the animals and drafts I did not sleep very well last night. Anuj got us out of bed at around 07:40 and it was quite a struggle to get out of my sleeping bag as it was nice and warm in there but very cold outside.Eventually I did get out as the sun looked great low on the horizon. I took a look down the well now that it was light,   [More…]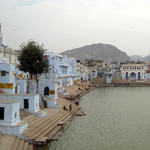 Day Seventeen – Pushkar & Delhi
2nd February 2008
I woke up and went for breakfast at a local Israeli restaurant called the Third Eye, unfortunately they had no electricity so could not make my toast so went back to the hotels restaurant for some cheese on toast, but I don't think they could understand the concept as I had two slices of cold toast  [More…]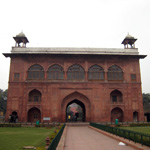 Day Eighteen – Delhi & Abu Dhabi
3rd February 2008
I get up at 08:30 and have a quick shower before heading downstairs with Angus to say my final goodbye to Anuj and give him a thank you tip for his great work as tour leader.I go back upstairs and pack my bags, go back downstairs again and put my bags into storage until I get back. I say goodbye to Angus and Hector  [More…]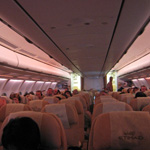 Day Nineteen – Abu Dhabi & Manchester
4th February 2008
I board the plane and try to get some sleep, I am in the very centre on an emergency exit row, so I don't have anyone in front of me which is good but because a partition wall is there I am unable to stretch out fully which is frustrating and uncomfortable.  [More…]