Florida Holiday – Day One
September 27, 2008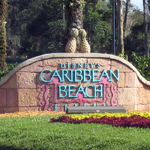 We set out early (
) on our journey to
Manchester
Airport
.

 

Once there we check in for our flight and then wait around before we leave.
The flight lasts about eight and a half hours before we arrive at
Orlando
International
Airport
where we get our hire car then drive to our hotel.
It takes about 30 minutes to get there and after check in we relax and get something to eat at the food court.

Comments