Disney's Hotel Cheyenne – Hotel Review
April 19, 2017
Nicely themed hotel perfect for Disney on a budget.
We stayed here for four nights in early June and were very happy with it. Yes it is not the Disneyland Hotel but if you are on a budget and want to stay on site it is perfect.
When we arrived, check in was swift and the person behind the desk was friendly. We had to choose our breakfast times so picked 7am to 8am so we could make the extra magic hours in the park.
Our room was in the ground floor of the Annie Oakley building which is very close to the main building and the Chuck Wagon Café where we had breakfast every morning.
Our room was nicely themed but maybe a little tired and could probably do with a refurb but it was great and suited our needs. For months my son was going on about how he wanted to sleep in the bunk bed and he loved it. As well as the bunk bed there was a double bed, TV, safe and a couple of power points. The bathroom was clean and had a shower over the bath.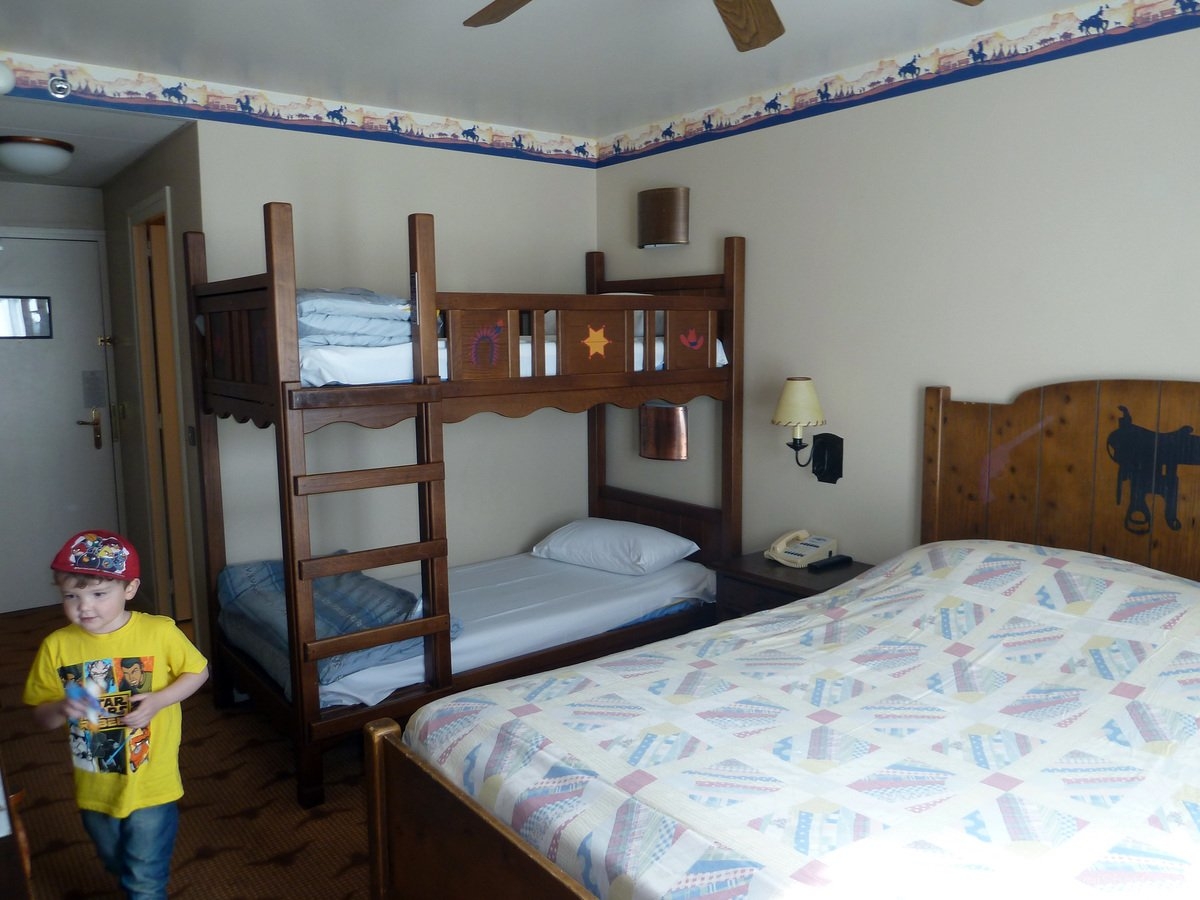 For breakfast we ate at the Chuck Wagon Café, it was continental style and after you handed in your breakfast time vouchers you could sit anywhere. We were there early each morning to make the extra magic hours at the parks so it was not busy at all.
Breakfast consisted of a selection of breads, pastries, hams, cheese, cereal and juice. I admit I prefer a hot breakfast but this was perfectly adequate.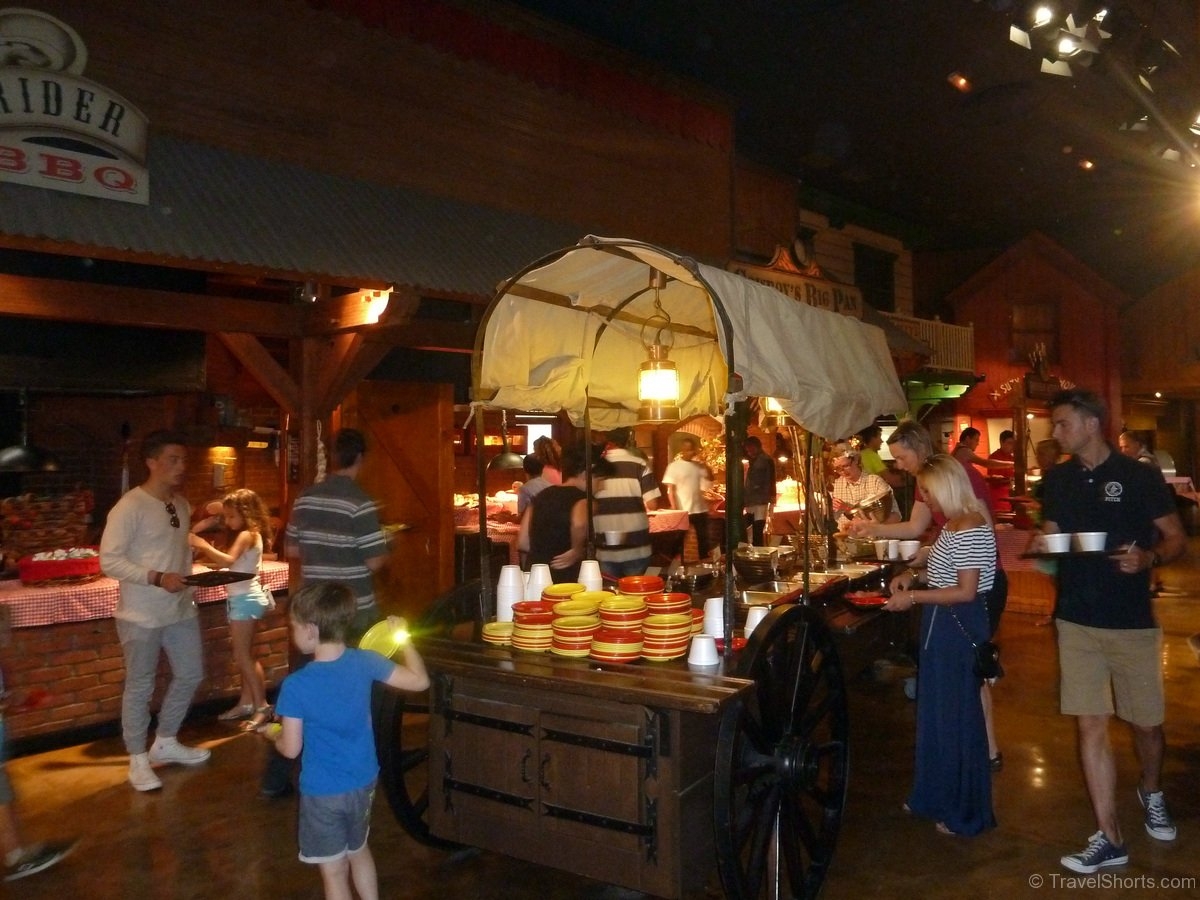 Transportation to the parks could not be simpler; a frequent bus service picks up guests and drops them off right next to the train station which is a short stroll to both Disneyland Paris and the Walt Disney Studios. It also picks you up from here at the end of the evening to take you back to the hotel, but if you wait until after the fireworks it can be manic with a long wait surrounded by people who do not understand the concept of waiting their turn!!! If you are inclined you can walk back in about 15 minutes. It is simple, just walk through the Disney Village till you come to the lake, stay to the left hand side walking past Hotel New York then turn left and follow the signs along the river.
I would highly recommend this hotel to anyone wanting to stay on-site but who have a limited budget, during the special promotions you can get hotel and park tickets for next to nothing, our five days / four nights cost less than £250.

Comments